Accessories
Full Line of Components for Steel & Pole Buildings
Wall Louvers

Wall louvers are used to increase the amount of flow through a building. Available in white or galvalume® finishes they'll blend nicely into almost any building.
Sliding Glass Windows & Doors
These units are made from long-life aluminum and come in several sizes to meet your application needs.
Round Vents

Our round ventilators provide the perfect solution for building ventilation. With a 20-inch throat, operable dampers and bird screens this is the ideal system for many buildings.
Ridge Vents
Ridge ventilators create a large amount of ventilation for your building. Each ventilator is 10 feet long with 9-inch throat openings. All of our ridge ventilators have bird screens and operable dampers installed.
Entry Doors

We have a large selection of personnel doors to meet your requirements. Each door includes a lockset, hinges, and threshold. Personnel doors are available in single or double left styles with sold, half or long vision glass.
Fixed Glass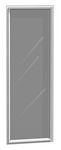 Our fixed glass window systems are glazed with insulating, tempered glass providing a long lasting, eye appealing natural light solution. All of our windows are self flashing so installation is a breeze.
Insulation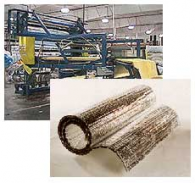 We have a multitude of available insulation products, all especially suited for pre-engineered metal buildings. Your building estimator will recommend the proper "R" rating and insulation thickness for your climate.
All of our insulation is maintenance free and will be ready for installation when it arrives on your job site.

Insulation Components:
Hardware
Special panels
Insulation Panels
We can help you find a builder in your area. Click here